Emma Thompson
Narrator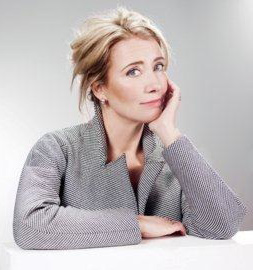 Emma Thompson is one of the world's most respected talents for her versatility in acting as well as screenwriting. She is the sole artist thus far to have received an Academy Award for both acting and screenwriting.
In 1992, Thompson caused a sensation with her portrayal of Margaret Schlegel in the Merchant-Ivory adaptation of E.M. Forster's Howards End. She earned two Oscar nominations the following year for her work in The Remains of the Day and In the Name of the Father. In 1995, Thompson's adaptation of Jane Austen's Sense and Sensibility, directed by Ang Lee, won the Academy Award for Best Adapted Screenplay as well as the Golden Globe for Best Screenplay and Best Screenplay awards from the Writers Guild of America and the Writers Guild of Great Britain, among others. For her performance in the film she was honored with a Best Actress award from BAFTA and nominated for a Golden Globe and an Academy Award. Her performance in Richard Curtis' Love Actually earned Thompson Best Actress in a Supporting Role at the 2004 Evening Standard Film Awards, London Film Critics Circle Awards and Empire Film Awards, along with a BAFTA nomination.
In 2004, she brought to the screen JK Rowling's character of Sybil Trelawney in Harry Potter and the Prisoner of Azkaban, for director Alfonso Cuaron, and in 2007, she reprised the role in Harry Potter and the Order of the Phoenix, for director David Yates.
Last year, Thompson joined Greenpeace on their Save the Arctic campaign. She is also an Ambassador for the international development agency, ActionAid, and has spoken out publicly about her support for the work the NGO is doing, in particular, in addressing the HIV/AIDS epidemic that continues to sweep across Africa. She has been affiliated with the organization since 2000 and thus far has visited ActionAid projects in Uganda, Ethiopia, Mozambique, South Africa, Liberia and Myanmar.
David Lavallée
Producer/Director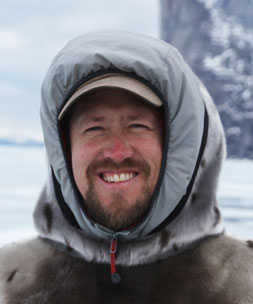 David Lavallee was born and raised in the oil capital of Canada, Alberta. At the age of 13 he almost lost his father to an allergic reaction triggered by a hydrogen sulphide blowout on an oil rig near their city.
In 2007 he was shocked to discover a brand new industry, the Oilsands, had set up shop in his province and was drawing the largest amount of freshwater for industrial purposes of any industry in the world to do its work. He decided to 'follow an imaginary drop of water" from the headwaters of the Athabasca river, where he worked as a hiking guide, down to the Tarsands themselves. His discoveries of the struggle of First Nations against multinational oil corporations downstream formed the basis of the 2010 film, White Water, Black Gold. The film, narrated by Peter Coyote, won numerous awards, had 20+ festival selections and went on to be broadcast on 5 different networks.
Having learned about the enormous and unprecedented amounts of capital being poured into the Tarsands and other forms of unconventional resources, he began his second film, To the Ends of the Earth.
David hopes the film will have an impact and bring a much needed sanity to not only the energy debate, but the struggle for an economic paradigm that actually makes sense.
Fernanda Rossi
Story Editor/Writer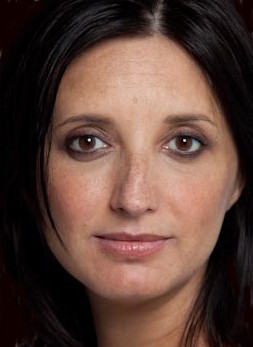 Internationally renowned writer and speaker Fernanda Rossi has collaborated in more than 500 fiction scripts, documentaries and fundraising samples, including two documentaries nominated for the Academy Award® and many that received funding from ITVS and National Film Board of Canada. She has given her lectures in more than 12 countries and at world markets, such as Hot Docs and Sheffield Doc/Fest. In addition, she's is a trainer for special programs and grant evaluator for foundations. Her book Trailer Mechanics: How to Make Your Documentary Fundraising Demo, 2nd Edition, is according to industry professionals the bible on demo production. documentarydoctor.com
Grant Baldwin
Director of Photography
Grant Baldwin is a director, cinematographer, editor and composer based in Vancouver, Canada. He has an eye for creative cinematography and a varied background working with sports films, narratives, and documentaries. His work can be seen and heard on F/X, TNT, CBC, National Film Board, Knowledge Network and ESPN. Grant directed and shot the documentary The Clean Bin Project (2010), which won 10 festival awards. Just Eat It: A Food Waste Story (2014) is his second documentary and garnered him the award for Emerging Canadian Filmmaker at Hot Docs 2014.
Jean Baillargeon
Editor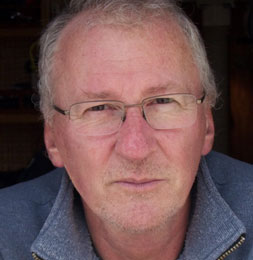 In the last 35 years, Jean Baillargeon as worked as an editor, director, producer and screenwriter. He's worked in news; current affairs; commercials; corporate video; video clips; short films; documentaries and feature films and more recently web. He has edited over 50 documentary films. Among them programs for Passionnate Eye, Rough Cuts, Doc Zone, Nature of Things. In 1992, he was the recipient of a Gemini Award for documentary editing. As a director, his latest documentary : Yukon parle Français, was awarded the people's choice award at the Cinema on the bayou Festival in Lafayette, LA.
Vincent Hanni and Gabrielle Scotti
Music composers

Gabriel Scotti and Vincent Hänni began working together in Geneva in 1994. They have worked closely, composing sound tracks for films and for many other musical, theatrical and radio projects. In 2013, their composition for Peter Mettler's film The End of Time was nominated in the "Best sound track" category at the Quartz Swiss Film awards. To this day, they have composed sound tracks for thirty or so films.

Many thanks to our partners/sponsors: